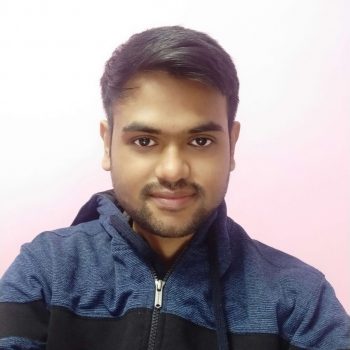 Product & Growth Professional
I am highly passionate about Product Management & Growth in the general B2C Context. I have 4+ Years of experience in Consumer Internet Startups where I have gained proficiency in building both High Scale & 0 to 1 Products. 
I have an Entrepreneurial zeal and would love to collaborate with early stage founders / startups in shaping up their vision
Where did I get experience
DEC 2020 — PRESENT
PharmEasy is India's leading online retailer of Medicine & Healthcare Products. As a Senior Product Manager, I am responsible for:
–  Leading the Personalization & Recommendation Charter :  Working with Data Science & Analytics to personalize the users experience basis on their past and real-time behavior, leading to a 100% Quarter on Quarter Revenue Growth
– Leading the Storefront Consumer Experience for OTC Healthcare Vertical: improving overall Session to ATC by 10% Quarter on Quarter
– Leading the Discovery & Modularity charter: with the focus on building capabilities to define any type of discovery component on the go.
– Lead the Promotion Charter – Built Promotional Capabilities & Constructs to drive User New User Acquisition & Old Users Retention 
– Lead the PharmEasy Loyalty Program
NOV 2018 — NOV 
2020
Product Manager – International Business
Lenskart is one of the world's leading online retailers of Eyewear
– Headed the Product Management and overall P&L for the Lenskart US Online Business. Took the ownership of starting the business from scratch & since launch, achieved Quarter-on-Quarter Revenue Growth of 100%
– Lead the Entire Product Development Lifecycle for Ecommerce Website, Apps & the Supply Chain Infrastructure with the team of 10 Engineers
– Improved the Website Conversion Rate by over 100% – By Achieving Product-Market Fit, By Identifying Right Market Segment & Top Performing SKUs, By Optimizing Product Pricing & Positioning, By Building Scalable Promotion Strategies & Customer Feedback Channels, and Optimizing the UI/UX & Overall User Flow across Funnel
– Improved NPS by over 50% – By Reducing the Post Order Delivery Time & Improving the Exchange / Refund Mechanism
– Improved Customer Repeat Rate by Over 20% – By Introducing Variable Rewards on completing Key Actions
– Built from Scratch the Entire Supply Chain Infrastructure for International Deliveries (India to the US). In the following next 1 Year, Reduced the Logistic Cost by 30% and Delivery Time by 20%.
– Lead & Coordinated Efforts across Stakeholders (CXO's) and internal business functions like Marketing, Operations, Customer Support & Finance.
– Headed the Product Management for Lenskart's Online Singapore Business. Also led the Product Development of Subscription-Based Contact Lens Selling Website: Aqualens.in
JUN 2018 — OCT 2018
Associate Product Manager
Policybazzar is India's largest Online Portal which sells Insurance

– Worked on the Product Development of the new inhouse Project of Policybazaar – Docprime.com – A Healthcare portal where users can book appointments with Doctors & Diagnostic Labs.

– Defined the Product Strategy from an SEO Perspective. Worked in Sync with SEO Marketing Team and increased overall Organic Traffic from 0 to 100K in three months of launch.
DEC 2015 — FEB 2017
Coachgator was a Marketplace helping Student's in deciding the right Coaching Institution for them
– Headed Product, Marketing, Sales, and Overall Operations.
– Grew Customer base to 1000+ Students and 50+ Coaching Institutes


JUN 2014 — MAY 2018
Guru Govind Singh Indraprastha University
Bachelor of Technology (B.Tech)
APR 2013 — APR 2014
XII (Senior Secondary), Science
APR 2012 — APR 2013
SEP 2017 — OCT 2017
Google Certified Digital Marketer
OCT 2016 — NOV 2016
NIESBUD, Govt. Organization (Delhi)
JUL 2017 — AUG 2017
MAR 2016 — JULY 2016
Hubspot Inbound Marketing